ry60003333
Welcome to WorldScape! WorldScape is ran by

Ry60003333,

Kevin, and

Bill!
FIRST and ONLY Multi-Version Server! VPS and 24/7!
Features: - 508 HD/LD Downloadable Clients - - 508 HD FullScreen option - - All 474 items, emotes, and gfxs - - Custom minigames - - Player following - - Player trading - - Party room - - Working staking/dueling - - Skill capes - - 100% Player Vs Player combat - - 100% Player Vs NPC combat - - Capable of npc vs npc combat - - Lots of pkers - - Minigame shop containing 474 items - - 100% working woodcutting, firemaking, fishing, mining, runecrafting, prayer, smithing, cooking, farming, soon to be all skills - This server was not downloaded and then hosted. It was programmed from nothing and built entirely from scratch. That's just how awesome
Ry60003333
is. Play WorldScape here:
Web client
Download the client:
Download here (direct download)
Visit our forums:
WorldScape Homepage
Our highscores:
WorldScape highscores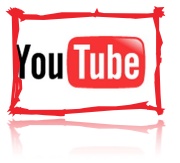 WorldScape Videos
WorldScape Daxking vs Francis
WorldScape Camp (Custom Mini-Game)
One Epic Day In WorldScape
Working Dueling/Staking
Some In-Game pictures: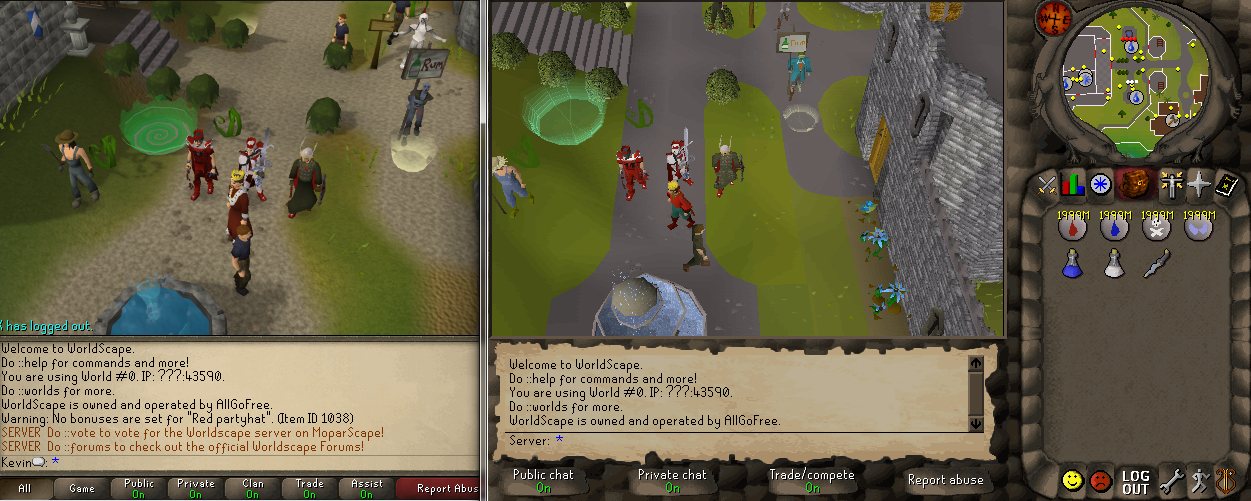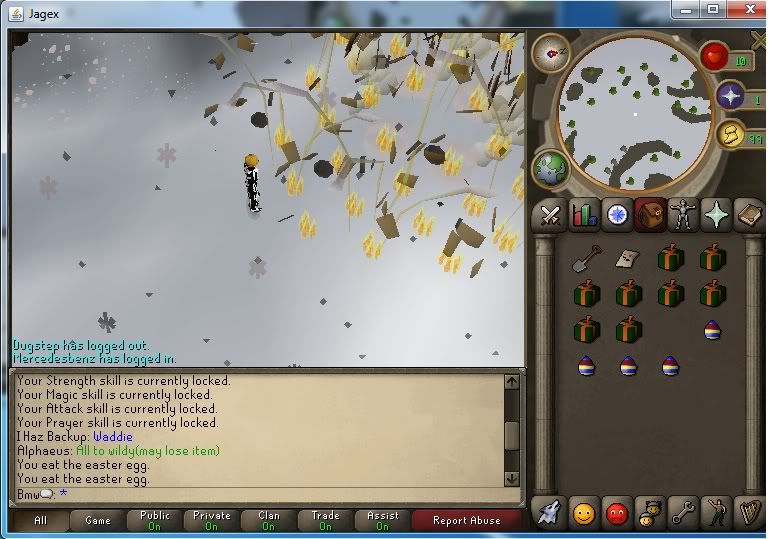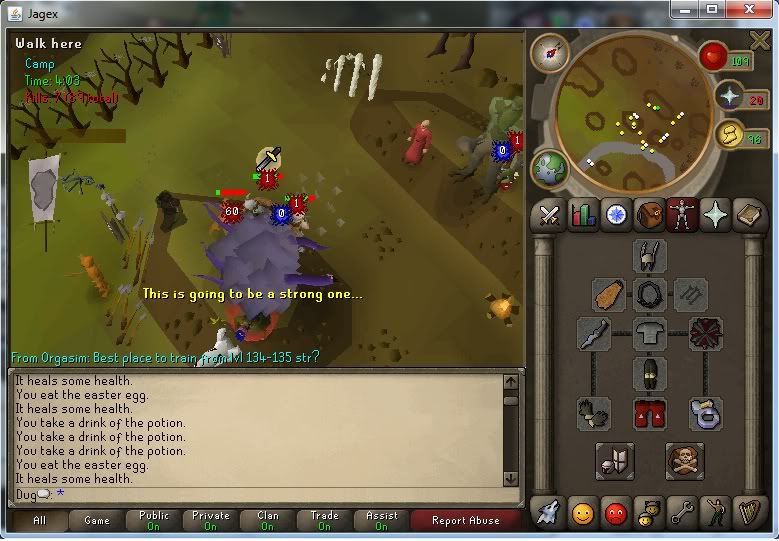 FAQ: Q: How long has this server been around? A: It's been around since January 2007. Q: Who created WorldScape? A: Ry60003333 Q: How often does the server have to restart? A: Hardly ever! This server does not use a "base" server, it was coded 100% by Ry60003333 from scratch! It supports 2,000 players online at one time, without any lag!
Part 1
Part 2
Q: How often do updates occur? A: About once or twice a week, we try not to make to many updates in such a short period of time so players can enjoy the game without being kicked off every day. We don't need to switch the server on and off to test updates either, we have a complete Beta testing world for specially chosen players to come and test!
Copyright © 2016/17 MoparScape. All rights reserved.