The Dream RSPS - Raids | NEW

thedream RSPS
WELCOME TO
We understand that you have been scrolling and clicking different servers to find the best one to dedicate your time to, so we will keep this simple and sweet. We have got a dedicated and active community and staff that loves our OSRS Updates with our own RSPS styled twists. We have got everything from The Real Old School Vestas to The New Old School Raids. If you want to check out our website click here, if not keep reading.
KEY FEATURES
In-Game Drop Table
Bonus XP Weekends
Cerberus
Kraken
Zulrah
Rigour & Augury with Prayer Scroll Support
Raids
Staking
Vestas
Trading Post
Voting Rewards
Donator Zone
PK & Bounty Hunter Points with Full 10-Tier Mysterious Emblem Support
Bounty Hunter with Full Target Support
Graceful, Rogue, Pyromancer & Multiple Skilling Outfits Support
Hourly Chest Keys, PvM Caskets, & Blood Money 
Perfect Special Weapon Animations
Donator & Server Ranks
24/7 Uptime on a Dedicated DDoS Protected VPS
We could literally go on and on, but we understand your time is valuable.
So if you are already convinced Smash that Download Now Button, but if not, we will let the photos do the rest of the talking.
PHOTOS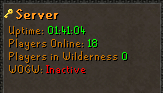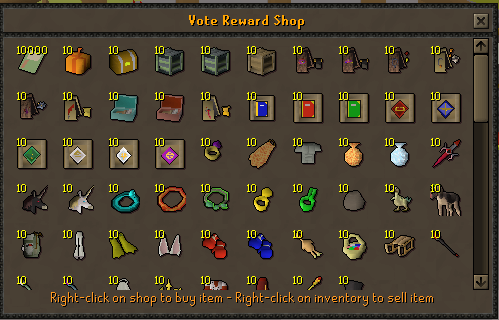 WEBSITE | DONATOR STORE | VOTING | HIGHSCORES | DISCORD | DOWNLOAD | FORUMS
---