xwow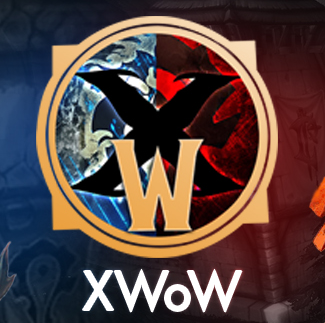 XWoW is one of the biggest and most immersive WOTLK World of Warcraft server ever. Offering a truly unique progressive WOTLK experience, XWoW hosts one of the biggest playerbases in the whole WoW private server scene.
XWoW is based off of 3.3.5a WotLK which comes with all the original and loved dungeons, raids and bosses with the real WotLK experience. Upon registration and once you start exploring the server you'll find that there are heirloom vendors next to every start zone which makes your gameplay more fast paced with faster experience as well as a much more convenient approach to the server. When creating the server we wanted to make a WotLK project that isn't too easy like all the others but at the same time we didn't want to spoil the World of Warcraft experience by having normal XP rates, which is why we put the XP rates at 5X the original rate.
XWoW has been an ongoing project for several years and is steadily progressing as well as getting bigger in the community aspects of the game. On XWoW you can find things such as Naxxramas and the Eye of Eternity raids, Ulduar, VoA and TOC. The list goes on and on as we have added as much content as we possibly can as well that we are adapting as a developer team to new and cooler content that is constantly getting added to our server.
XWoW offers nothing but the best to its audience and truly has the original cherished World of Warcraft experience that the real version of WoW is lacking.
Hosting among the biggest of playerbases around, an active and dedicated developer and staff team XWoW is a must try for anyone that is a hardcore World of Warcraft addict.

---